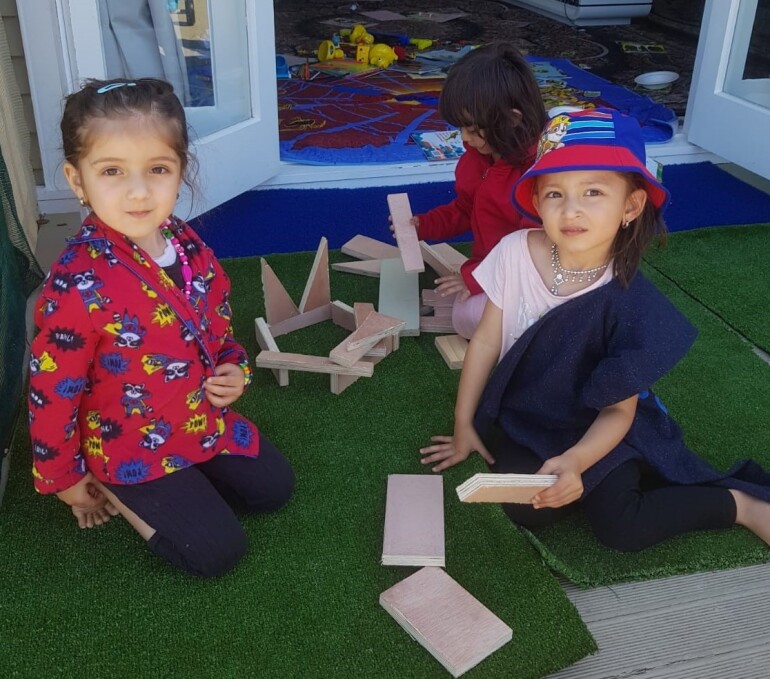 What is Heuristic Play
6 November 2023
Heuristic, or loose parts play as it's sometimes called, provides children with opportunities to use all five senses to learn about mathematics, develop language for communication and thinking, as well as supporting their creativity.
Loose parts are materials that can be moved, carried, combined, redesigned, lined up, taken apart, and put back together in multiple ways. They are materials with no specific set of directions that can be used alone or combined with other materials. Through play with loose parts, children are using more creativity and imagination and are developing more skill and competence than they would playing with most single-purpose plastic toys.
Loose Parts should:
Have no defined use and kaiako should support the children when they decide to change the shape or use of them.
Be accessible physically and stored where they can be reached by children without having to ask kaiako. Children should know that they can use them whenever and however they wish.
Be regularly replenished, changed, and added to.
'Loose parts' theory is about remembering that the best play comes from things that allow children to play in many different ways and on many different levels. Environments that include 'loose parts' are infinitely more stimulating and engaging than static ones.
Your role as an adult:
An adult's role in heuristic play is to sit back and be unobtrusive, interacting only when invited. Children should be able to move freely and at their own pace and explore the parts and pieces that delight and interest them. During heuristic play children need to be actively supervised and items provided should be appropriate to a child's age and stage to prevent choking or injury.
Setting up the play area:
For heuristic play to be effective you need to set up a relaxed atmosphere in an uncluttered space with all other toys cleared away. The play environment needs to promote and support imaginative play though the provision of 'loose parts' in a way that doesn't direct play and play opportunities, but allows children to develop their own ideas and explore their world.
There's so much to discover!