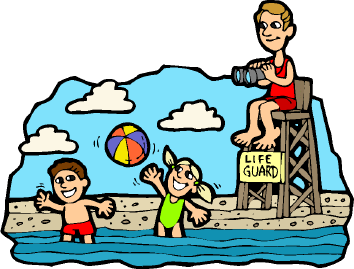 Water Safety
21 November 2014
With the warmer months fast approaching, now is a great time to be considering water safety for preschool children. Trips to the beach, lakes or paddling pools in the backyard means hours of fun and relief from the hot weather, but it can also be dangerous for children if the proper precautions are not taken. Nearly 1,000 children die each year by drowning and most of these drowning's occur in home swimming pools.
The good news is there are many ways to keep children safe in and around the water.
Keeping Children Safe
Children need constant supervision around water — whether the water is in a bucket, a paddling pool, a fish pond, a swimming pool, a spa, the beach, or a lake.
Young children are especially vulnerable — they can drown in less than 6 centimetres of water.
It's never too early to begin swimming lessons to teach children how to swim.
Invest in proper-fitting, Coast Guard-approved flotation devices (life vests) and use them whenever a child is near water. Check the weight and size recommendations on the label, then have your child try it on to make sure it fits snugly. For children younger than 5 years old, choose a vest with a strap between the legs and head support — the collar will keep the child's head up and face out of the water. Inflatable vests and arm devices such as water wings are not effective protection against drowning.
Don't forget the sunscreen and reapply frequently, especially if the children are getting wet. UV sunglasses, hats, and protective clothing can also help provide sun protection.
Children should drink plenty of fluids, particularly water, to prevent dehydration. It's easy to get dehydrated in the sun, especially when children are active and sweating. Dizziness, feeling lightheaded, or nausea are just some of the signs of dehydration and overheating.
Having a fence (one that goes directly around the pool or spa) between the water and your house is the best safety investment you can make and will help prevent pool-related drowning's. Check with your local council regarding requirements for this.
Water play can be a great source of fun and exercise. You'll enjoy the water experience more by knowing and practicing these safety precautions. For more information, visit www.watersafety.org.nz