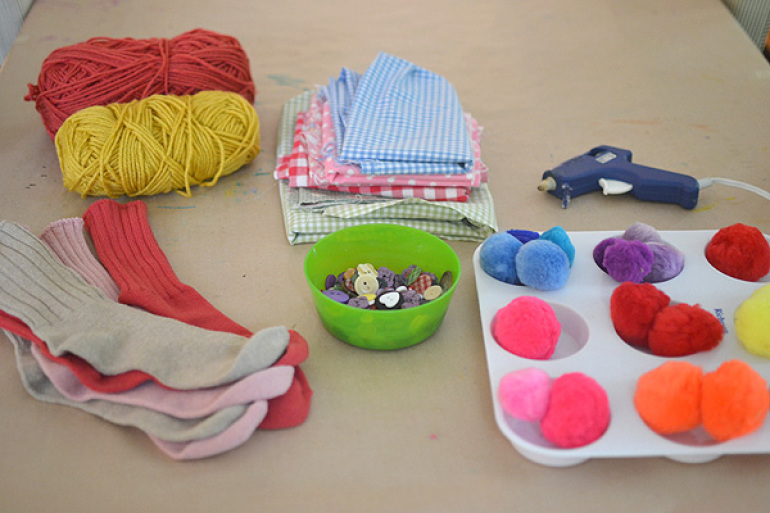 Using Puppets in Play
20 January 2021
Puppets are a great way for children to express themselves emotionally, develop hand-eye co-ordination, experiment with a range of verbal and non-verbal communication, test their storytelling skills, use their imagination, and engage in social interactions with others.
Puppets don't have to be store-bought to be an effective resource. Children can create their own puppets using old socks and craft materials to create a person/creature of their imagination. Or they might draw something onto card, cut it out and then fasten it to a stick or block. Puppets might be large or as small as a finger puppet. Part of the fun (and learning) is the process of creating a puppet before using it.
At first children may be a little shy to express themselves holding a puppet and therefore a good way to introduce puppets is to use props with retelling a well-known early childhood story such as Five Little Ducks, or The Hungry Caterpillar. This way children will feel familiar and confident to hold a prop as a story is told . . . this can then be developed into creating puppets and using imaginations to tell their own story. Puppets don't have to be limited to storytelling either – they can also be used to music as children might use them as a prop to dance and move around as they use their bodies to physically express themselves.
Puppets are also a wonderful resource for adults to use to demonstrate problem solving during conflict. You can role model a wrong way and some right ways to solve a problem, so that children can explore the pros and cons of each approach. Ask children to identify and demonstrate right ways, but don't ask them to model wrong ways, as it's not helpful for them to practise these. In addition, they may play out different scenarios during dramatic play, which helps them develop fluency as they imagine a variety of resolutions to problems.