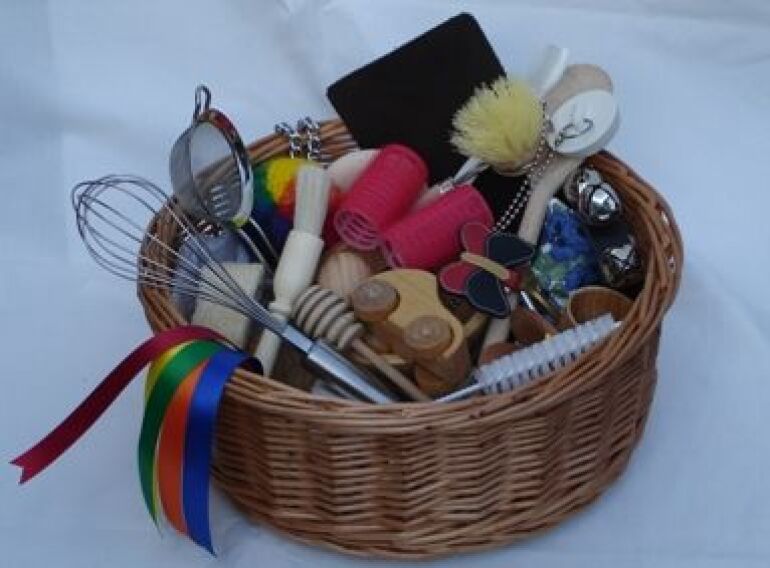 Growing Young Minds
16 November 2015
Treasure baskets as learning resources can provide children of all ages with a unique opportunity for sensory and exploratory play. Treasure baskets are very easy and affordable to make and encourage children's creativity and imagination, as well as developing skills for exploration and discovery.
Playing with treasure baskets will allow babies, toddlers and children to learn through their senses as they see, touch, feel, hear, smell and describe a variety of different objects available in their baskets. Objects could include:
Natural items collected from the garden or park such as stones, leaves, shells, flowers, pine cones or wood;
Kitchen items such as rolling pins, wooden spoons, cups, whisks, pastry brushes and other utensils;
Recycled household items such as milk bottles, yoghurt containers, lids, handy towel rolls, or pieces of material.
A few things to remember when creating treasure baskets:
Provide uninterrupted time and space for children to explore daily;
Use language and sounds to describe the objects and ask open ended questions to encourage children's developing language and working theories;
Involve the children in the collection and creation of the objects;
Be mindful of the size of objects appropriate to the child/children's age and the potential for babies to put the objects in their mouth.