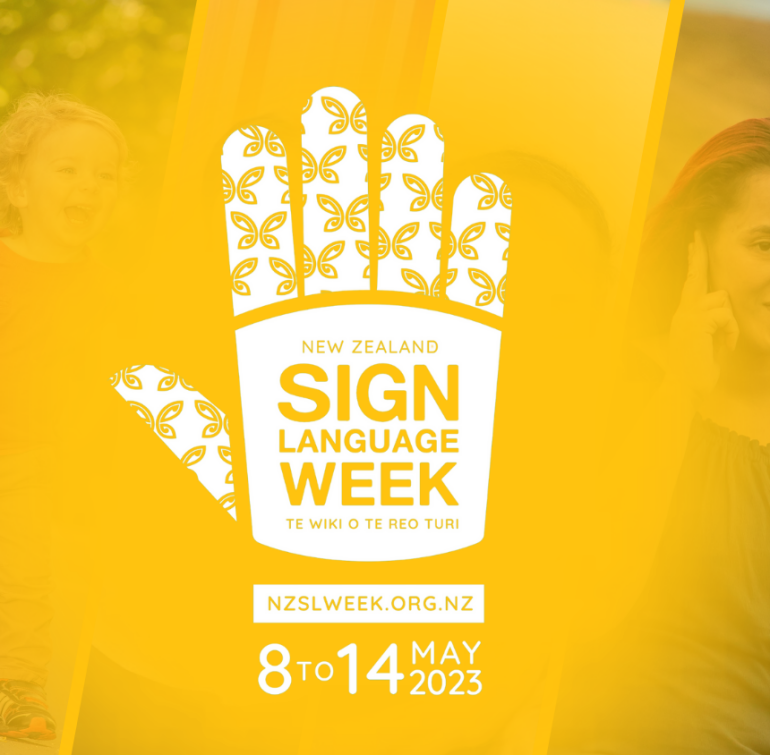 Te Wiki o te Reo Turi
6 May 2023
New Zealand Sign Language Week (NZSL) Te Wiki o te Reo Turi - This month, we celebrate New Zealand Sign Language week from 8-14th May.
The theme for this year is Together we can make NZSL thrive.
Why it is important to help NZSL thrive? Because NZSL is a beautiful living and evolving language. NZSL enables the Deaf community to thrive and break down barriers. NZSL is for everyone.
New Zealand Sign Language (NZSL) Week is a chance for the Deaf community to stand proud as Deaf, and to celebrate their language and culture. It also works to break down barriers, fears and misconceptions. NZSL Week lets Deaf New Zealanders put their hands up and be seen!
The vision for NZSL Week is to increase awareness and understanding of NZSL and the Deaf community and to empower and strengthen the Deaf community.
NZSL can express concepts from both English and te reo Māori but is itself a distinct language. Signs express concepts, and grammatical and expressive meaning is conveyed by movements of the face, head and upper body.
NZSL became an official language in 2006.
There are some great resources available for everyone to start learning NZSL – visit https://nzslweek.org.nz/resources/
Hands up if you're ready to sign! - https://nzslweek.org.nz/