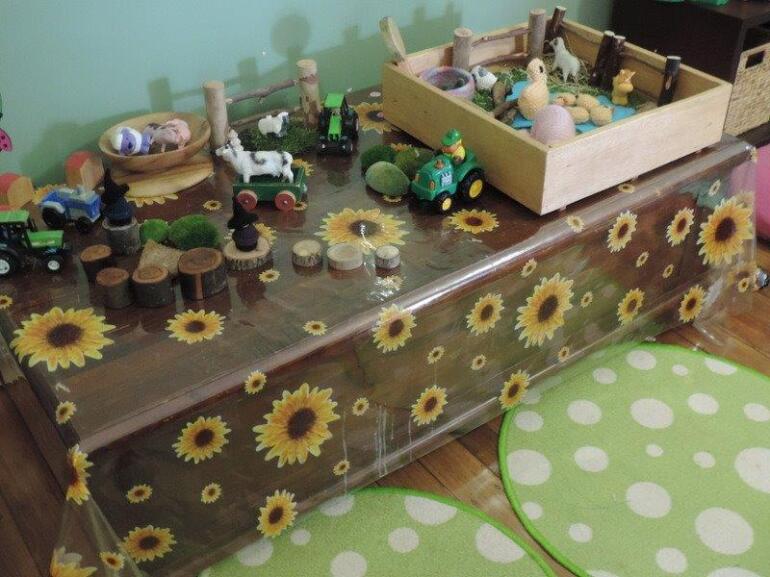 Setting the Environment for Play
18 September 2017
In homebased care and education, we are fortunate to provide children with spaces for group and individual play in both busy and quiet spaces. With a maximum of four children in care at any one time, a nurturing home environment is ideal for children to feel a sense of belonging and connection as they form strong bonds with a dedicated, primary Educator.
Setting the environment to be warm, calm and welcoming, with a range of appropriate resources invites children to explore, and children will naturally engage in play when they feel safe and supported. Educators can provide a range of resources appropriate to a child's age that invokes inquiry thinking along with resources that serve a single purpose. For example, baskets or kete of natural resources or a range of fabrics provides children with the opportunity to be creative, imaginative and to think about how the resources may be used in original ways. Other resources, such as push/pull toys or shape sorters may be designed for a single purpose, although children can find ways to be creative with these types of toys as well, for example stacking the shapes outside of the sorter or incorporating these toys into an open-ended game.
As adults, we can support children to be creative with their thinking by allowing them to discover different purposes to a toy outside of what we may expect them to do; with this process, we can learn more about a child's interests and thinking. By encouraging and allowing children to be creative with a range of resources, we demonstrate respect for each child's ability to make decisions, and acknowledge their contribution to their own learning. This empowers a child to grow and develop to become lifelong learners.