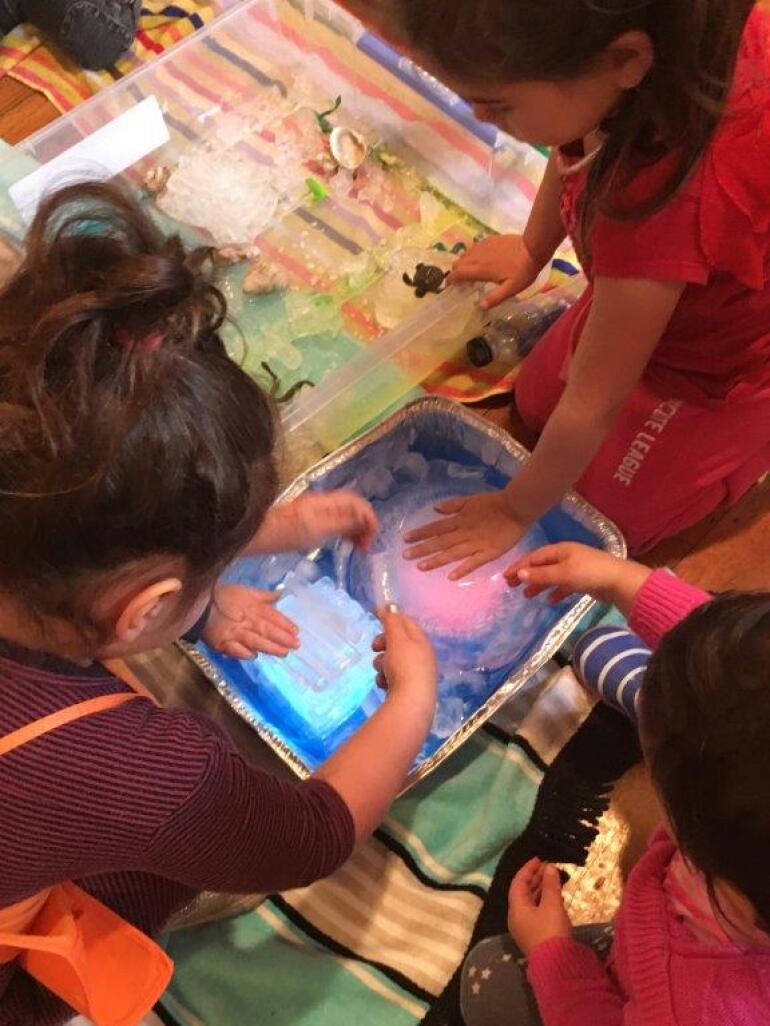 Sensory Play
11 August 2017
Sensory play allows children the freedom to explore, discover and wonder at the world around them. These unstructured learning opportunities encourage children to hypothesise and use language to describe the sights, sounds, feelings and sensations they experience.
As children engage in the process of sensory exploration, they can use their imagination, develop fine motor skills used for prewriting, socially interact with others, and gain theories about how the world around them works.
In addition to providing free resources each month to Educators, access to a free toy library, and free playgroups and music groups, Nurtured at Home also shares play experiences and activities on Facebook and in the monthly newsletter that is distributed to all Educators and families in care.
This month, the activity was not only a sensory experience but also a scientific one as children could learn about space, time and matter. Here's how you can make this at home:
You will need a variety of small containers, water, tray with sides, salt, food colouring, droppers.
Fill a variety of different sized containers with water and freeze. Once water has frozen, turn out the ice from the containers onto a tray with sides – you can also put an old towel down first before putting the ice onto the tray (this is because the ice will melt during this experiment and it will contain coloured water).
Sprinkle a small amount of coarse salt (such as rock salt) on the ice mounds and watch as cracks and ravines start to appear in the ice as the salt melts the ice. Then for a colourful display, drizzle food colouring across the top of the ice (preferably using droppers), and watch as the colour runs into the cracks in the ice.