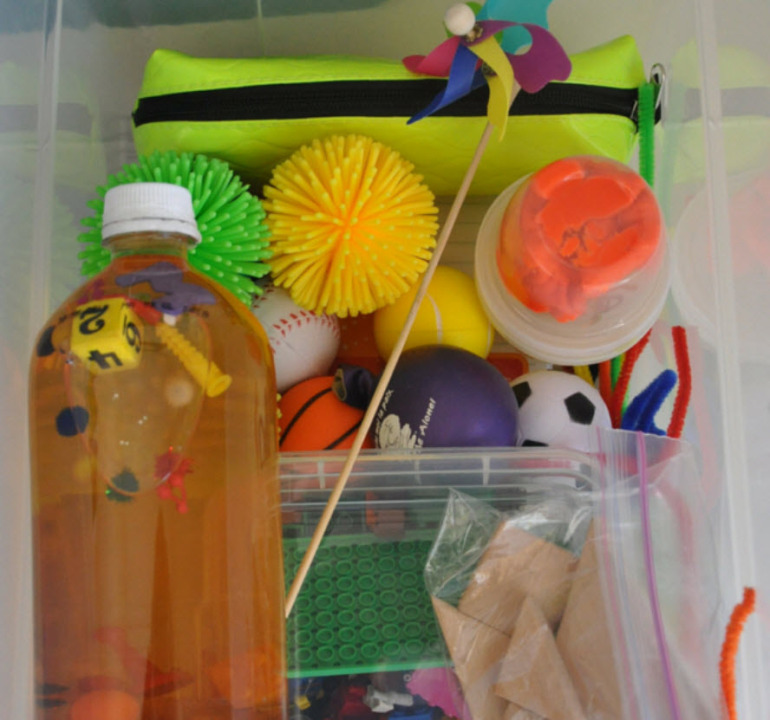 Sensory Kete
16 May 2021
Sensory play is "food for the brain" because stimulating the senses sends signals to children's brains that help strengthen the neural pathways important for learning.
Sensory kete, or calm boxes, provide a hands-on tool that children can turn to when they would like to use their senses to feel more balanced and calm.
The best sensory kete are unique to each child and contain tactile items that promote mindfulness and calm. They help emotional regulation and can be particularly helpful for tamariki in transition such as starting in care, moving homes, or at times when their language is developing and they are exploring their emotions.
Each child will need a small box or case that they could choose. Depending on the age of the child, their kete might contain:
Photos or favourite pictures
A small toy and/or book
A zip-lock bag with puzzle pieces
A quiet activity they enjoy (e.g. drawing or blocks)
Some play-dough or a squishy ball
Small bubbles
A swatch of cloth
Involving whānau and their children in making their own sensory kete can help to strengthen the relationship where adults are working together to support the child, and it also gives families the inspiration of making one at home too.
Sensory kete are a great resource to have in a homebased setting as each child can access these at any time where they would like to have a quiet time exploring the things they love to help feel more balanced and calm.
Information from www.sparklers.org.nz