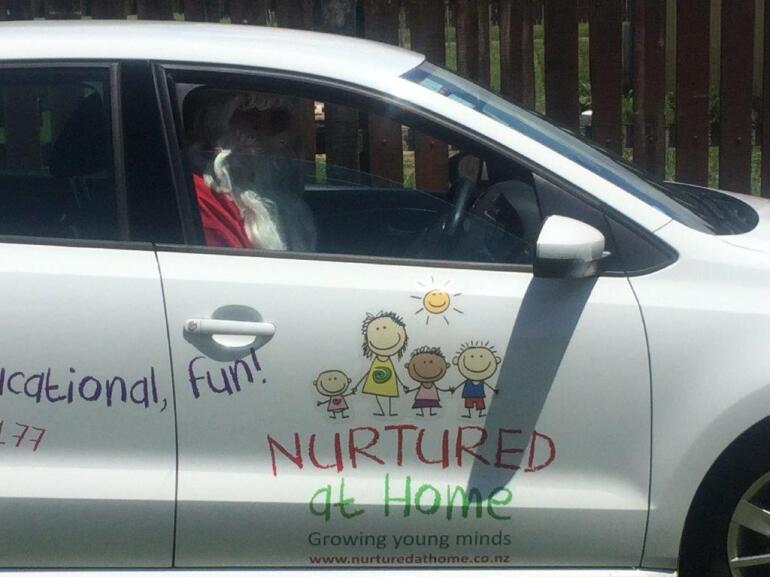 Seasons Greetings
15 December 2016
Seasons Greeting from Petra:
"2016 has been a busy year that has seen us expand into the Hawkes Bay and throughout areas of the Waikato. In October this year we were proud to win the Westpac Business Awards - Service Excellence Award and were a finalist in the Business of the Year Award. To be a finalist in this category you needed to reach a 90% benchmark in excellence across the business. This was a huge accomplishment in just under 2 ½ years of operating.
This year we are now able to offer the Level 4 Certificate in Homebased Childcare to Educators, with a large number of Educators already enrolling in this course. The skills that Educators will learn on this course will be able to be directly applied to their roles and continue to increase the quality of the programmes offered in homes. Playgroups, Music Groups, professional development opportunities, our toy library and the new quality wooden resources that are available via direct order also contribute to making Nurtured at Home a quality service. We look forward to introducing more initiatives in 2017 that support Educators, families and their children to grow and learn within a nurturing, educational and fun homebased environment.
I would like to take this opportunity to personally thank our dedicated team of Visiting Teachers, Administrators and Community Consultants, our Educators and families and whānau for their support throughout 2016 and wish you all a safe and happy holiday time."
Please note that our office will close on Wednesday 21st December 2016 and reopen on Thursday 5th January 2017.