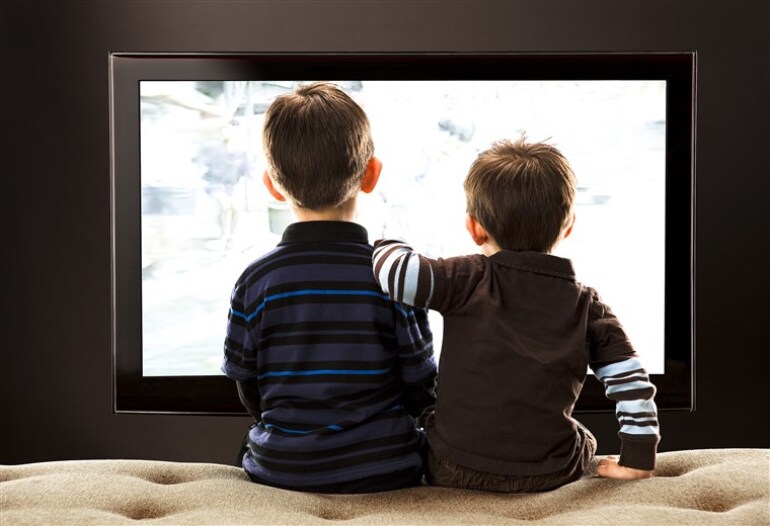 Screen Time
3 June 2019
In January 2019, a report produced by the University of Auckland for the Ministry of Social Development was released about "Effects of Screen Time on Preschool Health and Development".
The report noted that we are currently in the midst of a digital revolution and that New Zealand children have greater availability to personal screen-based devices than ever before. The report went on to note that excessive use of screen-based devices in children can increase the likelihood of several adverse health and behavioural outcomes, such as obesity, short attention span, emotional problems, language difficulties, and poor sleep patterns. The 'new normal' of abundant access to personal electronic devices has made this area of policy particularly relevant and important for the healthy development of children.
In 2017, the Ministry of Health responded to the widespread concern about excessive screen exposure in our preschool children by releasing the first national screen time guidelines for under-fives:
No sedentary screen time for children younger than two years, and less than one hour each day for children aged between two and five years.
The University of Auckland report has found that children that did not adhere to the screen time guidelines at 24 months of age were more likely to be obese, have more illnesses, more visits to the doctor, lower physical motor skills, and exhibit hyperactivity problems at 54 months. These findings represent the first evidence that adhering to current screen time guidelines are linked to better health profiles in New Zealand children.
At Nurtured at Home, Educators are consciously aware of screen time for children under the age of five. The use of sedentary television watching is not part of the educational curriculum and is therefore avoided. Educators are also conscious of being positive role models for children, considering how and when they use screen-based devices such as tablets, laptops and mobile phones. For example, an Educator may take photos of the children engaged in play ready for documenting and assessing learning, and the Educator may also share and discuss these with the children in care and this can form part of the learning environment. Without the distraction of screen-based devices including television, children can truly engage and participate in their play and learning.