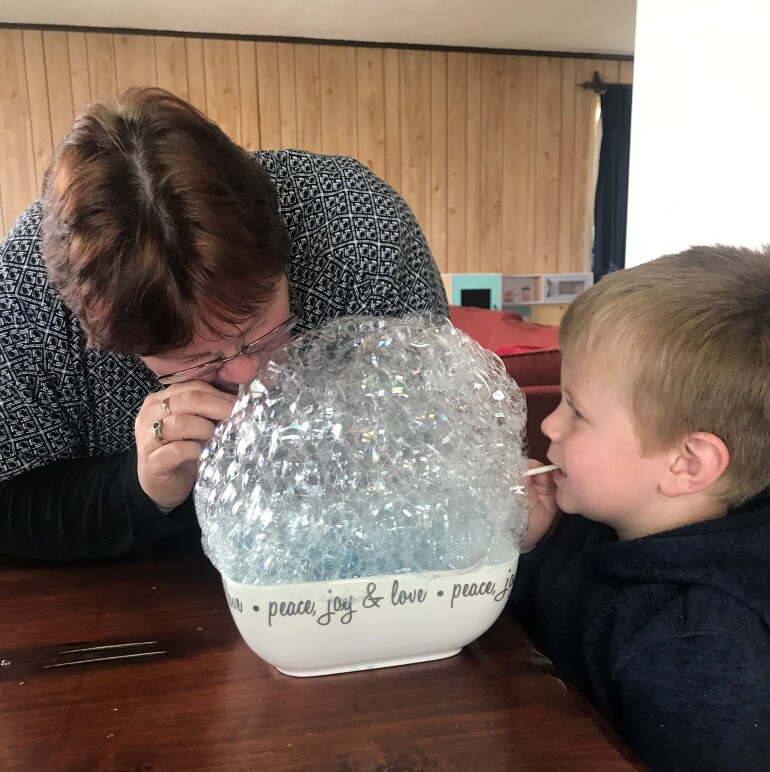 Science Within The Home
5 June 2020
The Ministry of Education notes that through play, Science in the early years allows children to develop a perception of themselves as 'explorers' – competent, confident learners who ask questions and make discoveries.
Science helps children develop key life skills, including an ability to communicate, remain organized and focused, and even form their own opinions based on observation. Science also helps children develop their senses and overall awareness.
The goal of Science activities at the preschool age is not to memorize facts but rather how to gain knowledge through observations, experimentation, and play! Science is about connecting children's senses to the world around them.
In homebased care and education, children can enjoy scientific discoveries just by having hands-on experiences in nature. For example, each year we provide Educators/Nannies seeds to grow in their garden – this type of experience enables children to learn about the life cycles of plants.
Science learning also involves activities such as preparing and cooking food, caring for plants and animals, playing with water and ice, recycling and caring for the environment. Even taking apart old equipment to see how things work inside does involve science.
In June, all Educators/Nannies will receive a booklet as a resource with a range of science experiments that can be done within the home for children to engage with. As we document and assess children's scientific knowledge, Te Whāriki notes:
Science and nature play supports learning across all strands of Te Whāriki. In particular, it supports the Exploration strand, where children learn strategies for active exploration, thinking and reasoning. They also develop working theories for making sense of the natural, social, physical and material worlds.