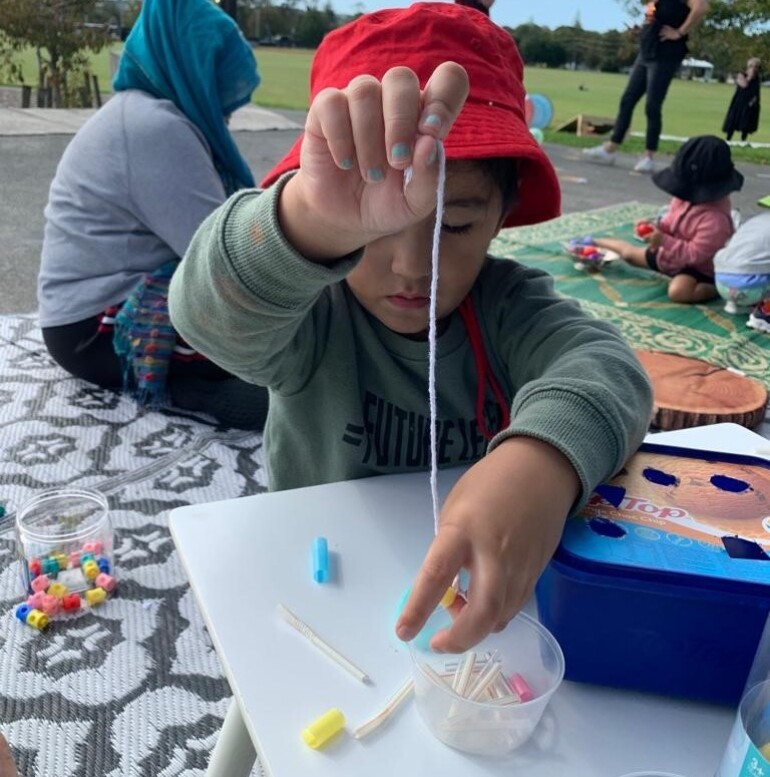 Science, Mathematics and Technology - making it fun!
31 May 2023
Tamariki (children) learn about maths, science, and technology by exploring the world around them, talking about what they notice, and finding out how things work.
Our Educators/Nannies have lots of activities that help your child learn about maths, science, and technology. Children learn to be curious about the world around them by looking at plants or animals, playing with materials like sand and water, and thinking about how machines work.
Tamariki will learn about maths ideas by counting, measuring, and sorting, and also through drawing and active play. For example, kaiako (teachers) might talk to tamariki while they're playing games, using words like "over", "under", "through", "behind", or "above".
You can do this at home, too:
Encourage your child to be curious and ask lots of questions.
Play counting games with your child. Count as you walk up and down steps. Or count the number of plates as you set the table.
When you're at home or on outings with your child, talk to them about how things feel, look, sound, taste, and smell.
Build things with different shapes and materials. Build a tower or make a castle out of wooden blocks, cans from your kitchen cupboard, or empty boxes.
Help your child notice numbers, shapes, sizes, and patterns in your everyday activities. Play "spot the number" on letter boxes or car number-plates when you're out walking. Or count the number of red cars in the supermarket car park.
Talk to your child about what they notice as you help them cook, wash dishes, dig in the garden, build sandcastles at the beach, or play with water.
This information is taken directly from Ministry of Education's Learning Together brochure, available in 17 different languages