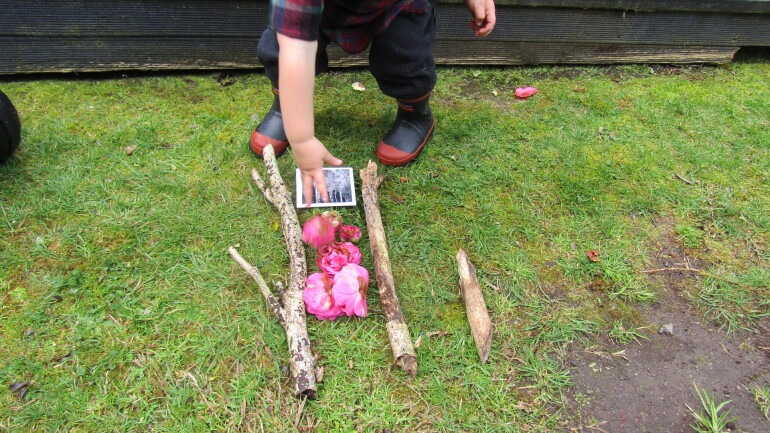 Schema
2 July 2018
Have you ever found yourself repeatedly retrieving that cheese stick you gave your toddler for lunch? You place it back on their tray only to have it flung back at you almost instantly as your toddler giggles away. Are they not hungry, why do they throw everything you ask yourself? Are they doing this on purpose you wonder as you scrape banana from the wall! The answer is YES they are doing it on purpose but it is certainly not an attempt to frustrate you. This phase of throwing toys, food or anything they can get their hands on is called Trajectory and is known as an urge or a schema. Schemas/urges are patterns of repeated behaviour which allow children to explore and express developing ideas and thoughts through their play and exploration. There are many, many different types of urges children will go through. For example:
Gathering: This often happens even before their first birthday. Children will gather anything and everything and may put it into things like handbags or purses or boxes to keep them together.
Posting: An assortment of toys and resources will end up in any small space they can fit them.
Transporting: Carting everything around in trolleys, baskets or boxes.
Enclosure: Children feel the need to build huts and hide away.
Enveloping: You want to keep their picture for their portfolio, only they want to wrap it in a mile of sellotape.
Patterning: Lining up their cars from one end of the room to the other, or the blocks.
And that just names a few of the many schemas. Do you recognise some of these traits in your pre-schooler? When you take notice of the urges your toddler or pre-schooler is repeatedly showing you can take this opportunity to facilitate a learning experience that will already be of interest to them. "I see you want to throw, let's find a bucket and a ball". You could go for a walk and collect natural items that they can pattern with such as shells, sticks or stones. Provide blankets and sheets for those that have the urge to build their huts. Formula tins also make great posting containers. When adults recognise and respond to these developmental phases by providing play materials that suit the schema it will enrich children's play. Urges will often combine and children will develop working theories as they play and explore.