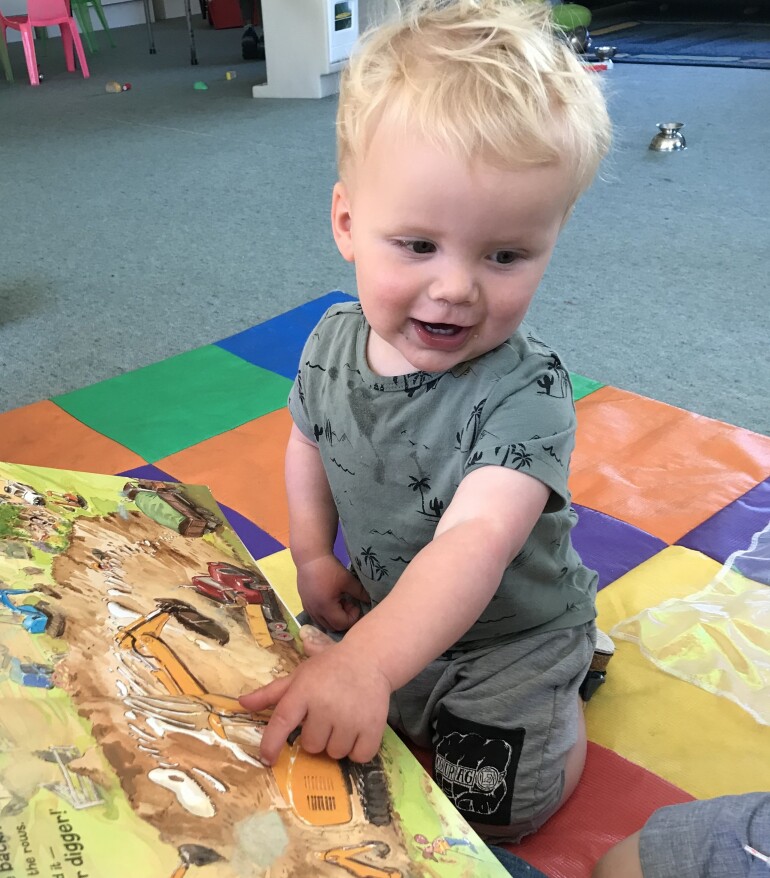 Promoting Reading
24 September 2023
Reading is one of the most important skills to benefit children for life-long learning. At Nurtured at Home, we encourage positive reading habits for tamariki from the early years both within the home setting and the wider community. Reading develops children's language, literacy and cognitive skills as well as a bond with adults. Also, it increases young children's ability to concentrate and improves imagination and creativity. Surrounded by positive adult role models, it is easy for children to engage in a lifelong love of reading.
As educators and parents, we can create a home environment that encourages reading for children. We may set up a particular area for reading and make this nice and relaxing. Placing a soft mat, bean bags, cozy blankets, or some cushions for children to sit on while reading will help define the space and make the experience peaceful and relaxing. It is important to use appropriate bookshelves or storage containers so that books and other reading material is organised, accessible, and interesting for children to choose. Additionally, it is nice to place some of the children's favourite books with the covers facing out so they're easy to spot. We might also rotate the books according to children's recent interests and developmental needs.
Apart from creating a reading environment at home, we can also take children out in the community to engage in reading activities. Bringing our little ones to the local libraries is a good experience to build their knowledge about the library, books, and choosing books to read. They will watch other people reading and be immersed in a positive reading atmosphere outside the home. They will learn how to select a book, how to read and take care of the book, and how to return it for someone else to enjoy reading. Many libraries host regular story-time specifically for young children, and this provides a social time for children to enjoy hearing stories as part of a small group. Visiting some bookstores is also another good idea to foster children's reading habits where they might choose a special book to keep back at home for hours of enjoyment.
Making reading an everyday experience means children will see this as a natural process of engaging with a range of books that promotes learning and enjoyment.