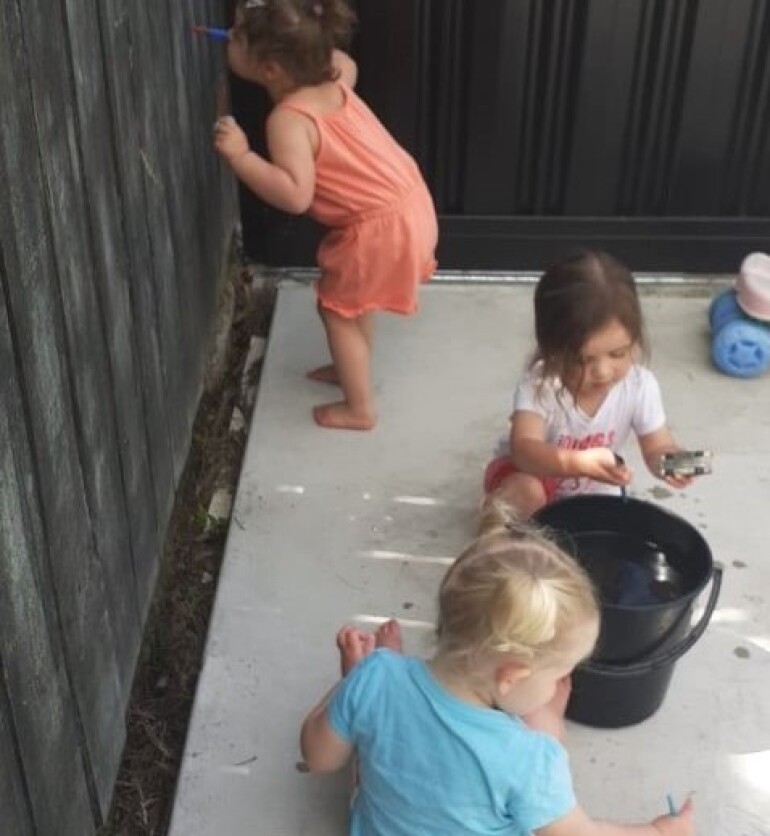 Play in Homebased Setting
30 September 2022
At Nurtured at Home, care for tamariki takes place in an Educator's home with a maximum of four children at any one time. Because of this, Educators can provide a range of opportunities for children in a mixed-age setting that enables all of them to participate in, no matter their age, stage, or ability.
Here's some ideas for children to be engaged in learning in a variety of ways within a homebased setting:
Consider the resources the wider community might offer.
Identify routes for safe neighbourhood walks.
Hard surfaces, such as paths or compacted soil, are excellent for ride-on toys and wagons.
A simple dirt mound allows children to dig with sticks and small shovels.
A plot of shrubbery, free of debris, offers an area for playing traditional nursery games like Duck-Duck-Goose or We're Going on a Bear Hunt, or for quiet reading and listening games.
Traditional playground toys such as balls, jump ropes, foldable tunnels, cones, tricycles, wagons, and dramatic play props and costumes invite children to run, jump, crawl, push, pull, and otherwise develop and use large muscles.
Less typical play items such as barrels, garden tools, and buckets engage children in physical activity and creative play.
Water hoses, misting bottles, and scrub brushes make quick work of cleaning wheel toys, sidewalks, and wooden fences while keeping children cool and physically active.
Use large appliance boxes to invite children into creative and cooperative play.
Point out pine cones, stones, twigs, tree bark, leaves, branches, and stones for children to gather and sort.
Tree stumps and large stones can provide opportunities for children to jump from one to another, practicing balancing skills and enriching the imagination.
The flexibility of natural materials is well suited for mixed age groupings as they allow children to choose when and how they might be used.