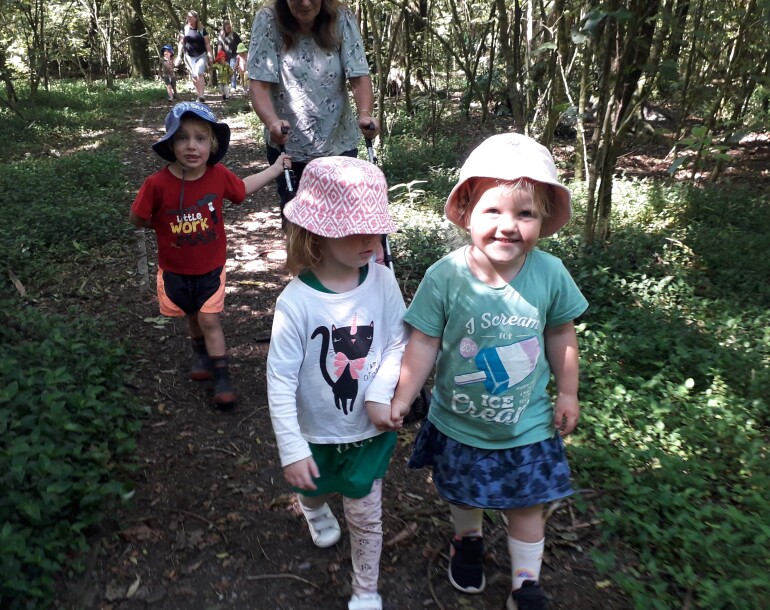 Meet our Level 4 Support Team
23 July 2022
At Nurtured at Home, we support you to succeed! Level 4 support teachers are available through Nurtured at Home to guide and support your learning journey alongside the provider's tutor.
Meet Ange!
"I joined the team at Nurtured at Home in August of 2019. I have been involved in early childhood education for the past 25 years. My journey into ECE started with a girl from a small town wanting to go on her big OE. I enrolled in a Nanny Diploma course thinking this would be a great way to earn money as I travelled the world. When I went on my first placement as part of the course, I discovered a passion for working with under 5's that has never left me.
My role at Nurtured at Home is to support Educators, and tamariki in care to thrive. I travel around all the regions meeting lots of new people and catching up with those I have already met. Supporting Educators with their Level 4 studies is a role that is inspiring and exciting. I love walking alongside Educators on their learning journey towards gaining new knowledge and confidence in their role."
Meet Kylee!
"Having joined Nurtured at Home in January 2020 I have had the opportunity to work with and alongside many Educators and tamariki as a Visiting Teacher. I quickly discovered a real passion for training support and love my role in supporting our Educators on their Level 4 journey.
I have been involved in the ECE sector for the past 20 years in a range of settings and roles and while my own children were younger, had the pleasure of being a home Educator myself for over 5 years. I have worked in ECE centres, including Montessori as well as being a Visiting Teacher and Centre Manager. My current role of Level 4 Support allows me to empower and support our amazing Educators to believe in themselves, their amazing skills, and the important role they have with our tamariki every day."