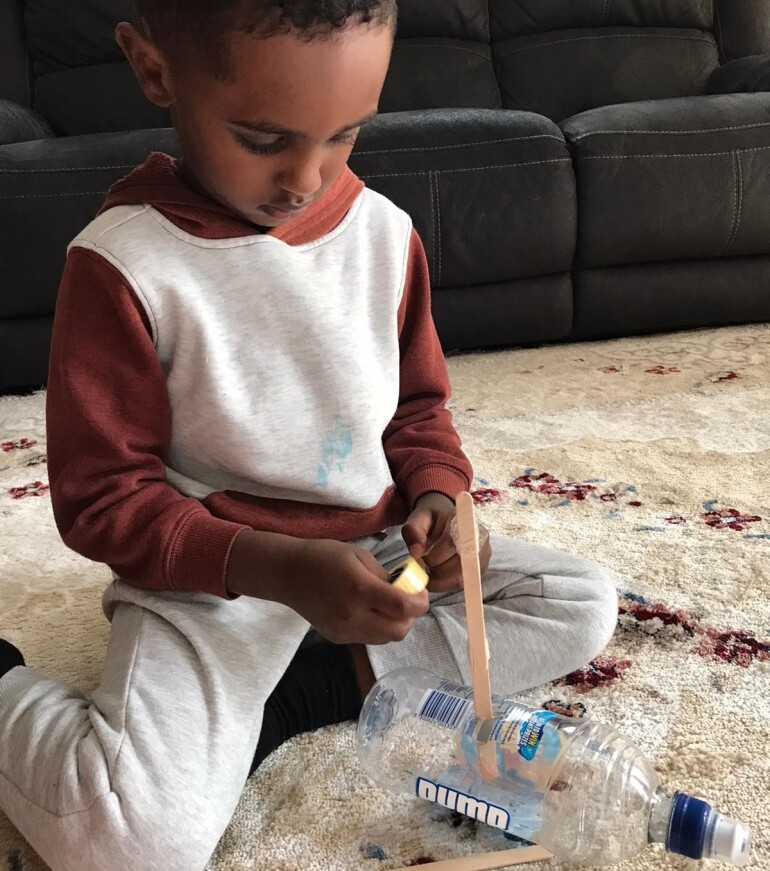 Making Waka
8 June 2023
We've been exploring mathematics, science and technology, so in May we provided all our Educators/Nannies with materials for tamariki to create their own waka/canoe. Through this experience, tamariki worked with and alongside others to plan, problem-solve and create their own waka. Then they tested to see if their waka floated!
Did you know?
A boat is lighter than the amount of water it displaces, so it floats. This is a scientific principle called buoyancy. Anything that floats can be called buoyant. This is why we can test this principle with a paper boat.
Many of our children's ancestors may have arrived in Aotearoa/New Zealand via a waka, canoe, or ship. So, this activity is a wonderful opportunity for tamariki to learn about their whakapapa (genealogy), how their tūpuna (grandparents/ancestors) came to travel here, and discover their whenua (land). Some additional activities might be to:
Add cultural designs and materials to the waka such as small wooden sticks, thin strips of harakeke (flax) or seaweed.
Visit a community library to look for picture and children's books about waka/canoes. Discover the voyaging waka that ancestors descend from.
On a map, find where each child's ancestors are from and how far they travelled to reach New Zealand.
You can easily do this activity at home too! We'll post some photos of this activity in action on our Facebook page and Instagram so don't forget to check it out.