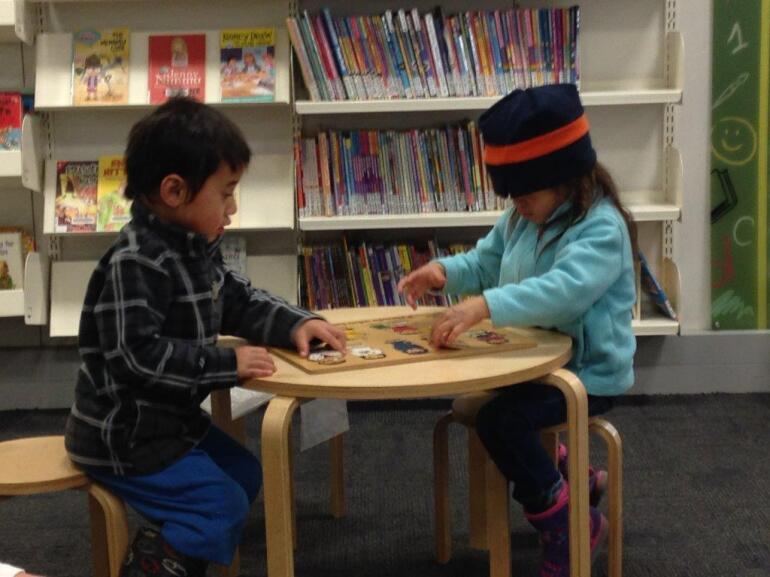 Exploring Our Community
26 June 2015
Making connections with the local community provides children with opportunities to learn about their language, culture and identity.
Visiting your local library is not only about borrowing books; libraries offer a range of learning experiences for our youngest tamariki right through to adults. For example, your local library will have a range of children's music/interactive CD's, puzzles, and books. There are also sessions for preschool children to enjoy an interactive morning of song/waiata; dance and storytelling. The sessions are rich in New Zealand/Aotearoa culture, thereby embedding a strong sense of belonging for our children.
Current research shows that:
Parents and whānau play a critical role in supporting their children's learning right from the start. Evidence shows that learning outcomes are enhanced when parental involvement in early childhood is sustained and focused on learning activities.
Identity, language and culture count – knowing where children come from and building on what children bring with them. Productive Partnerships – Māori students, whānau and educators sharing knowledge and expertise with each other to produce better outcomes.
Engaging in a routine of visiting the local library, children can experience the wider community and interact with a larger social network, whilst returning to the safe and nurturing environment of the Educator's home to recount and share their experiences. A child's connectivity with a valuable community service can then be strengthened with families also visiting the library, choosing books together, and spending time sharing their knowledge and retelling stories.