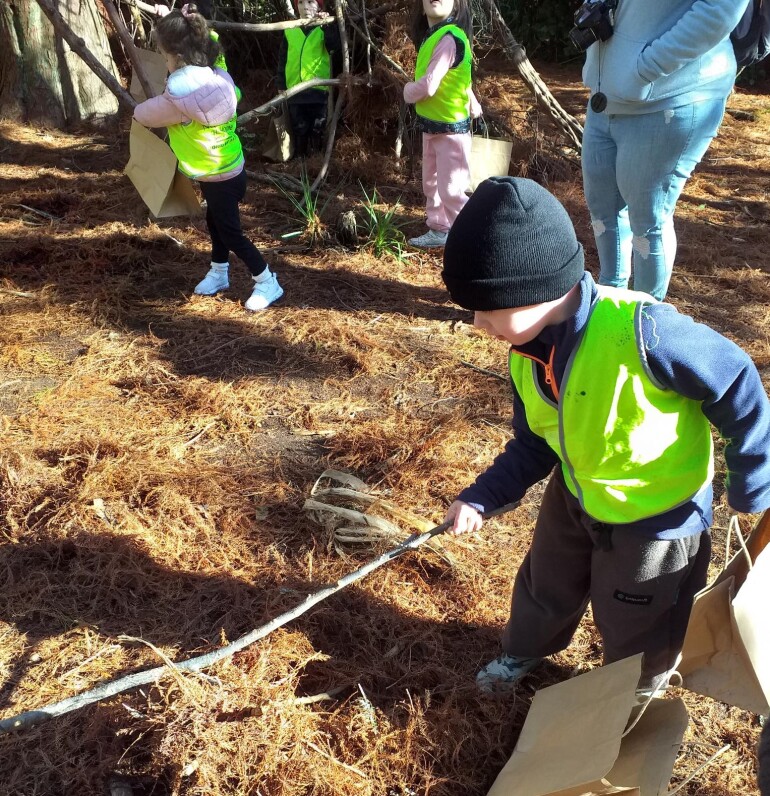 Learning Outdoors in Winter
28 June 2023
With Winter well and truly in full swing, it's a great time to look at the outside environment and see what learning it can provide for both us and nga tamariki.
During the colder months of the year, we find our outside environment transformed, where bushy trees with green leaves once stood, now are bare sticks and auburn leaves on the ground. In some areas where once there were ponds and puddles, now we see slippery icy patches. These beautiful changes can provide wonderful learning for young children and as they see the world change around them, we can engage them in conversations about different seasons and the life cycles of birds, plants and animals in our environment.
By exploring the changing surroundings children need to navigate ground, that they often know, with new eyes, developing their problem solving and risk assessment skills, identifying hazards – is it safe to walk over a frozen puddle? What will the sensation under my feet be? Will I slip?
Children will often discuss out loud their ideas and thoughts as they process problem solving and, within a group, this can lead to sharing and negotiating with others, collaborating on plans and plotting their way forward.
Lastly, the creativity we can find in each season - Winter is spectacular! All the wonderful leaves can be used in collage and leaf painting. Collect small sticks to design picture frames, or large sticks for children to create Matariki wishing trees for their whānau, or make a nature mobile – the ideas are endless!
So, get layered up, and head outside to experience the wonders of Winter!