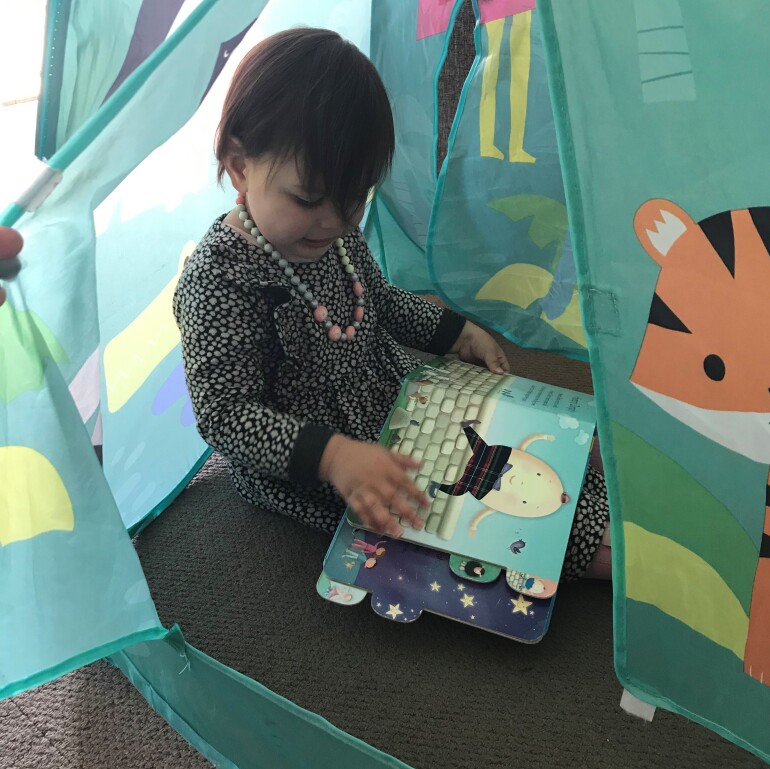 Rainy Day Indoor Forts
31 July 2022
Here's a simple activity on a rainy day for the whole family. At Nurtured at Home, our Educators are able to set up small, calm spaces for tamariki - not only is this fun, there's also a reason children enjoy small, enclosed spaces:
Creating a cosy, quiet, small space for indoor play can provide children with a sense of calm and security. Enclosed spaces, such as an indoor fort, can reduce the distraction caused by outside noise and for many sensory challenged children, an enclosed quieter space can help them to feel safe and not overwhelmed with all the stimulus that occurs around them.
Involve your children in designing and creating this space, to show their contribution is valued. Clear a suitable space free of any hazards to create a fort using blankets draped over sturdy furniture, or you might bring a small tent/outdoor sunshade indoors. Add comfy cushions, blankets, favourite books and puzzles, and you have created a comforting small space for indoor play.