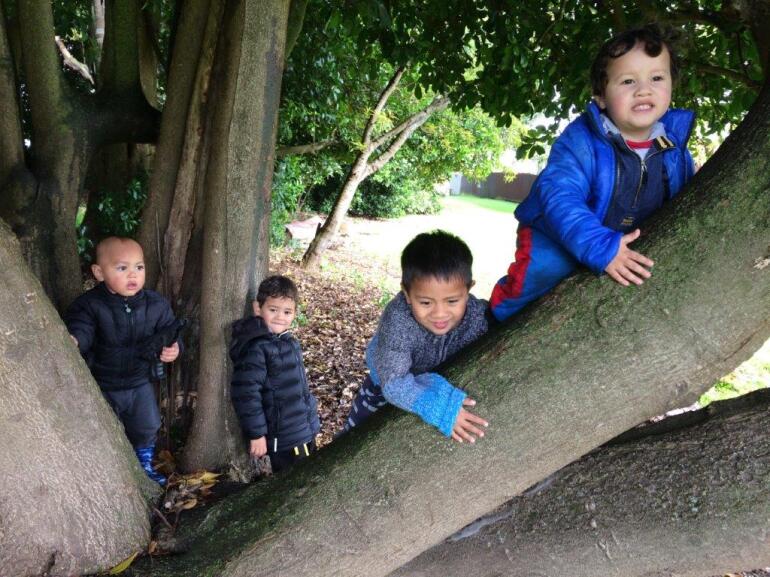 The Importance of Play
16 October 2017
Following on from our August blog, and the Ministry of Health's Active Play Guidelines for Under-Fives, here we discuss why play is important for young children.
The guidelines note that "play is an essential way for children to be active and make sense of their world. It is vital in helping all children, including those with disabilities, to develop physical, social and emotional abilities, resilience and creativity. Play also helps a child to relate to and communicate with others".
In homebased care and education, preschool children can play in an unhurried, nurturing home environment. Play may include using their imagination (make believe), physical skills (moving and using their bodies to communicate), experimenting with language (plays, stories, acting out scenarios), and social interaction with others including turn-taking, decision-making and problem-solving.
The importance of play is internationally recognised under the United Nations Convention on the Rights of the Child, to which New Zealand is a signatory. Article 31 of that convention states: 'Parties recognise the right of the child to rest and leisure, to engage in play and recreational activities appropriate to the age of the child and to participate freely in cultural life and the arts'.
At Nurtured at Home, Educators provide a range of open-ended resources, props and spaces for play. Guided by our Early Childhood Curriculum, Te Whāriki, Educators provide a holistic programme for children to learn and grow within a safe, nurturing, and fun home environment.