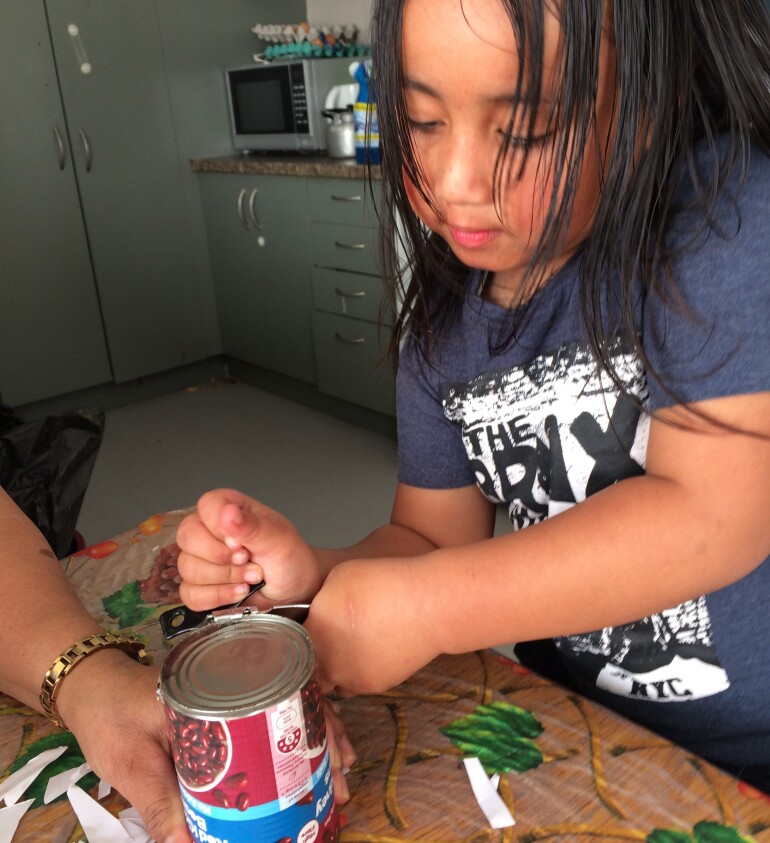 Imitating and Copying
14 August 2019
Adults play an important part in a child's life, as children watch closely their every move and listen carefully to their verbal communication with others. Children learn about their world, how things work, and how to communicate by imitating or copying the actions and words of those around them.
When we engage with children, we notice they may watch carefully what we are doing and then try to imitate our actions. For example, we may take a block and stack it on top of another, then allow a child time to try for themselves by imitating our action. Children learn many things from imitating, such as stacking, waving, completing puzzles, putting on shoes, clapping hands, etc. Children also learn valuable self-help and life skills when they are involved in, and copy, activities around the home such as washing dishes, baking, tending the vegetable garden, and tidying away toys.
As children imitate or copy us, they begin to learn and then develop their own knowledge and skills. Children enjoy the repetition of an activity or song as they are copying our actions and words until they commit these to memory and then begin to try for themselves. We can support children by repeating activities, songs and stories for as long as children are interested and engaged.
In a homebased environment, children are a part of the every day rhythm and routine of a home, supported by a consistent nurturing and caring adult. With small ratios of only 4 preschool children at any one time, each child can enjoy individual guidance and support to learn, grow and develop in their own way.