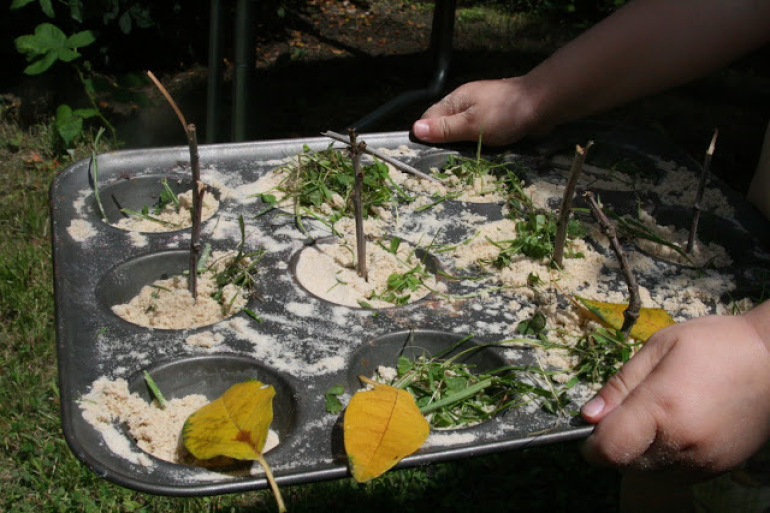 Imaginative Play
19 February 2015
Providing activities for children to use their imagination, and engage in adventure play can be easily set up in a home environment. Materials such as blankets, cardboard boxes, dress-up clothes, driftwood, material remnants, and any other natural or recyclable materials found in and around the home can provide children with the resources to use their imagination and be creative. In order to be as creative and expressive as children want, adventure play works best when the materials are available in a clear space, providing room for the play to grow and expand.
Adventure play encourages children to ask questions, use their imagination, problem-solve, and work through the process of developing their own ideas through their play. As children play with and alongside each other, they engage in conversations to share their thoughts and ideas, make decisions about their play, turn-take, and negotiate. Through the use of different resources, they are learning about mathematical concepts such as fitting equipment together, and moving in spaces they have created such as in, around, under and over the objects.
Adventure play does not necessarily have to take place indoors – taking the equipment and resources outdoors on a fine day provides a natural environment for play to develop. As adults, we can support children by creating a clear and safe environment, listening to their thoughts and ideas, supporting children to put their own ideas into practice, and allowing them to explore at their own pace.