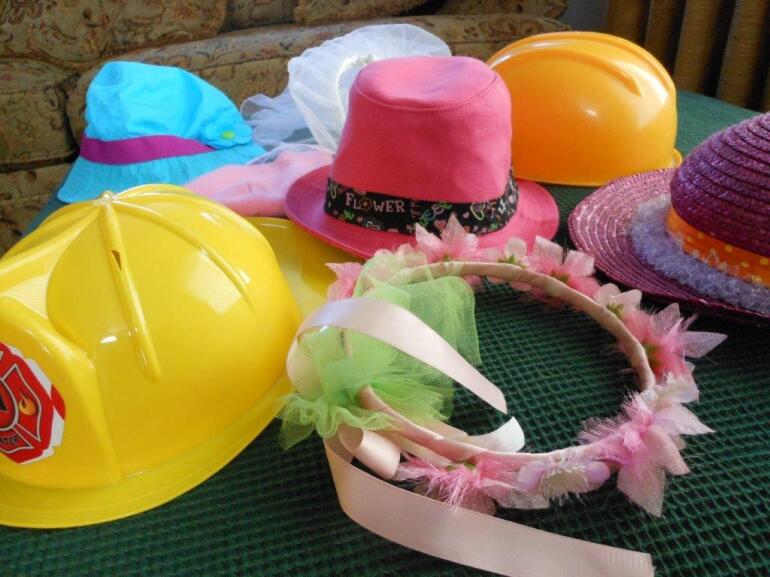 Imaginary Play
6 August 2016
Children engage in imaginary play to make sense of the world. Imaginary play is when children use their imagination to role play and act out scenarios, things that interest them, or various experiences from the world around them. Children learn from experience – what happens around them, what they see, hear, smell, taste and touch. By doing this, children are experimenting with decision making, learning how to interact with others, solving problems, negotiating, and gaining a deeper understanding of the world.
To support children with imaginary play, adults can provide a space that is large enough for role playing to occur – this might be a separate room, or just a designated space in the lounge for example. The space can encourage children to engage in imaginary play if there are some props already available, such as blankets, cushions, household items such as mixing bowls and wooden spoons, small chairs and tables, place for a 'hut' to be made using a larger table and sheets, or a variety of cardboard boxes. Props can be changed from time to time to keep children interested and stimulated with a variety of scenarios for imaginary play.
Children love dress-ups to enhance their play – these can be inexpensively provided by using old sheets, scarves, handbags, shoes, and hats. In addition to this, children can be engaged in the process of gathering dress-ups and props with a visit to the local second-hand store, or preparing recyclable materials such as milk containers and yoghurt pottles from the kitchen. This experience also exposes children to the concept of reduce-reuse-recycle and provides another scenario to role play.
Children gain knowledge of experiences by visiting places of interest in their surrounding community, such as the superarket, the garden centre, visiting the Doctor, having a hair cut, visiting the local primary school, etc. All of these outings provide children with an experience that they can role play back in the home environment. In addition to this, reading to children also provides them with ideas for role play as they re-enact parts of the book and interpret the story.
Engaging in imaginary play provides opportunities for children to:
Identify with the world around them
Gain a deeper understanding of experiences
Develop social skills such as negotiation, turn-taking, sharing
Problem solving and experimenting with solutions
Understanding and expressing their feelings through re-enacting experiences
Develop language skills including both verbal and non-verbal communication
To be imaginative – children can be anything
To relax, unwind, and just be in the moment with their imaginary play.