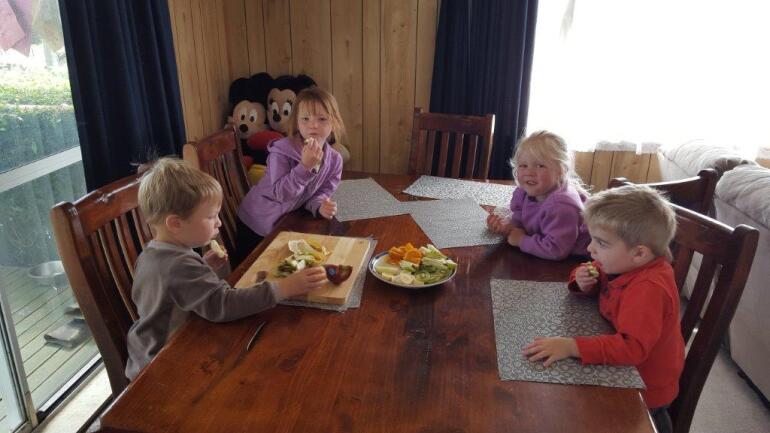 Healthy Eating
24 November 2015
Food from Home
By providing enough food and fresh water for the day, families and whānau can take an active role in supporting children to make healthy food choices.
Lunchbox Guidelines
Spending the day learning and playing requires the right sort of fuel. Good nutrition can lead to better concentration and improved learning as well as healthy growth and development.
It's important to fill your child's lunchbox with tasty food that is both healthy and appealing. With guidance from the Heart Foundation, we recommend choosing at least one item from each of the four food groups:
Bread and cereals: sushi, sandwiches, wraps, pasta, rice, muffin splits, rewana
Vegetables and fruit: carrot sticks, mandarins, apples, grapes, cucumber sticks, celery, bananas
Milk and milk products: yoghurt, dairy food, cheese
Lean meats, chicken, seafood, eggs and dried beans, peas and lentils: boiled egg, skinless chicken, hummus, baked beans, nuts
*muesli bars are not the best everyday choice as they are often high in sugar and fat.
Water is the best drink for children and this is freely available throughout the day in each Educator's home. Plain milk and infant formula can also be brought into care, however, please do not bring in any other drinks. We also ask that treats/occasional food is limited from children's lunchboxes (this includes chocolate, lollies, etc).
If you have any questions or need further advice regarding lunches please do not hesitate to call us.
Thank you for supporting our healthy eating philosophy