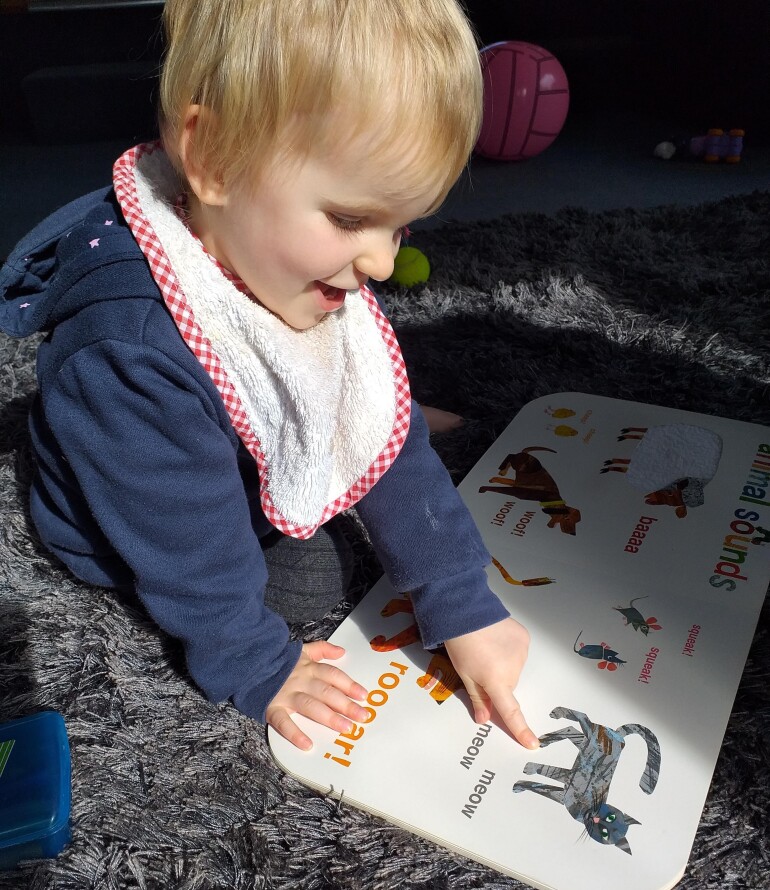 General Sound Discrimination
25 February 2023
Phonological awareness is one of a variety of strategies children need to have in place in order to be well set up for success in literacy. Phonological awareness is a general term and means awareness of the sound structure of words.
One of the six key phonological awareness skills is 'general sound discrimination'. This means listening to, thinking about, and naming the sounds we hear around us. This is a basic skill which we often assume children have. However, many children are not tuned in to the general sounds we hear every day. Encouraging children to pay attention to sounds and to learn to identify them makes it easier for them to discriminate the alphabet sounds later when they learn to read and write.
Here's some fun activities for children to gain sound discrimination skills:
At home, sit with eyes closed and listen to the sounds around, both inside and outside. Ask children to name the sounds they hear. Out and about at a park or library, sit with eyes shut and listen to the sounds of different places.
Make a sounds poster – cut pictures from magazines of things that make sounds for example, a truck, a lawnmower, a dishwasher, etc. See if children can make the sounds of each picture they are adding to the poster.
In an open box, place some familiar items that can make sounds when handled for example, a crumpled ball of paper, a squeaky toy, a piece of Velcro, a pen that can be clicked on/off, etc. Show the children each item as they listen to the sound it makes. Then cover the box with a cloth, put your hand inside and choose one object so that it makes its sound. Then remove the cloth and ask the children to point to or tell you which item you handled.
Play games, sing songs and read stories with sound effects. For example, stories such as "Noisy Farm" – when you read a 'noisy' word, ask the children to join in and say it with you.
Discover on YouTube "guess the sound" audio activities.
Make your own instruments such as shakers or drums using recycled tins or containers and hear the different sounds each one makes.
Using your instruments, make loud sounds and soft sounds, and play the instrument fast or slow.
Some questions we can ask children as they engage with general sound discrimination are:
What can you hear?
What's making that sound?
Is it near/far away?
Have fun with discovering a range of sounds at home and when you're out and about in your local community!
Information from the resource "Developing Phonological Awareness" written by Yolanda Soryl