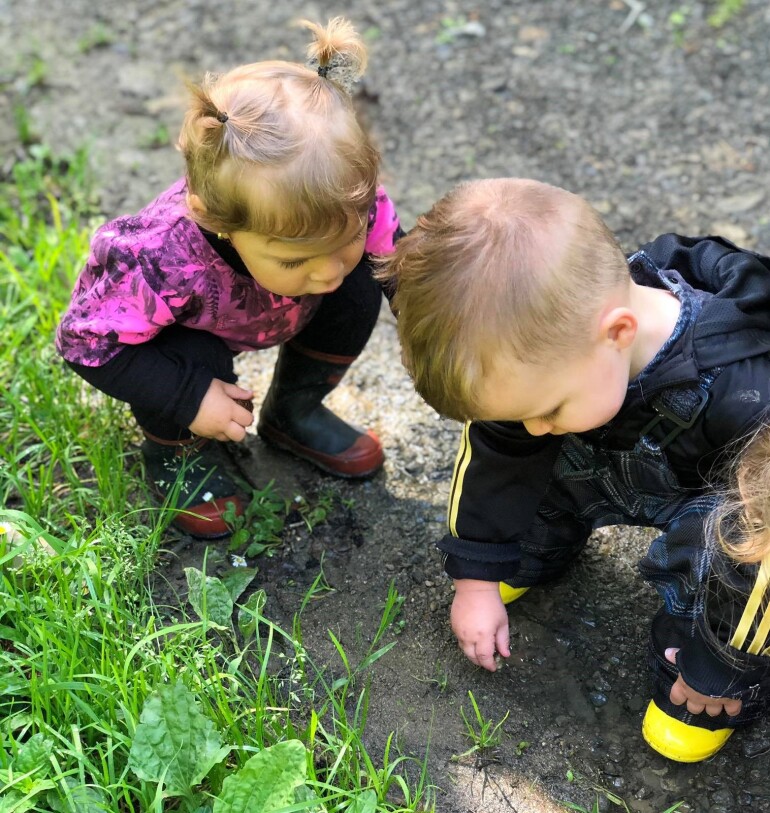 Exploring Nature
14 February 2021
There are so many benefits for tamariki's mental, emotional and physical health and well-being when they get into and explore our natural world.
By giving children the time and space to explore the wonderful world we live in we encourage our tamariki to become the kaitiaki of our natural world, learning the importance of caring for our environment, the joy being in the natural environment can bring, and growing up to help protect it. For some of us this might be a bush walk and for others a local park surrounded by trees. The best part is that walks are free and can be accessed at any time of the day and in any weather too! You'll be amazed at the discoveries children make and the way they explore without the use of play equipment and other physical resources.
Some tips for exploring nature with children:
When you arrive follow children's lead; where do they want to take you?
Revisit the same bush/nature walk over and over again; children will always find something else that catches their eye, see the changes through the different seasons and explore further into the bush/reserve each time.
Be prepared; wear gumboots and take along wet weather gear (or a change of clothes), snacks and water.
Water is always fun to explore (whilst being water safe).
Ask children questions; what can you see? what can you hear? what can you smell?
A reminder to children that we can look and feel but we leave nature as we find it.