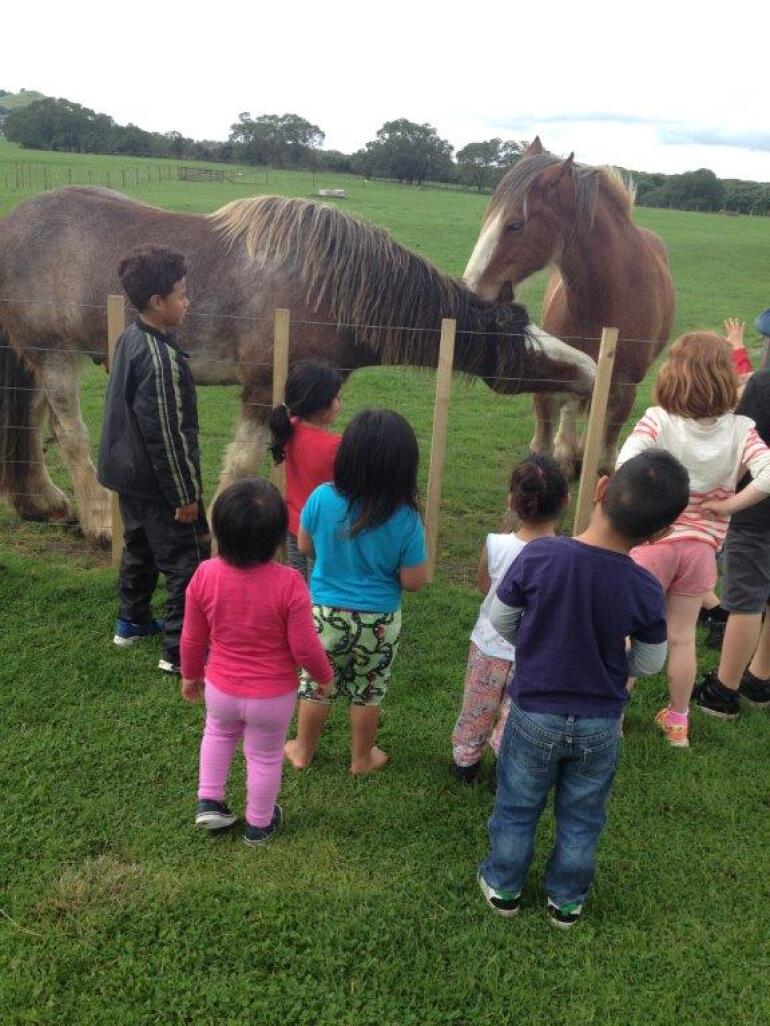 Discovery Days
17 October 2016
At Nurtured at Home, we provide a range of learning opportunities and experiences within a homebased setting. In addition to this, we encourage Educators, families and whānau to engage and make connections with their local community as this also provides enriching opportunities for our children to learn about their local language, culture and identity.
Each term, Nurtured at Home organises a day for Educators, tamariki, family and whānau to discover, play and learn together. "Discovery Days" provide an opportunity for us to explore what our local community has to offer, fostering a sense of belonging whilst at the same time exploring, learning and having fun.
These days celebrate all that our local community has to offer, including discovering local places of interest, natural parks and historical places, and visiting community and emergency services so that children gain an understanding of how their community works together to provide a safe place for children to grow and learn. A child's learning is then strengthened when whānau visit places of interest with their children during family time such as visiting their local park, library, art gallery, or community family events.
Current research shows that:
Parents and whānau play a critical role in supporting their children's learning right from the start. Evidence shows that learning outcomes are enhanced when parental involvement in early childhood is sustained and focused on learning activities.
Identity, language and culture count – knowing where children come from and building on what children bring with them.
Engaging in a routine of visiting places and things of interest within the local community provides opportunities for children to experience and interact with a larger social network, whilst returning to the safe and nurturing environment of the Educator's home to recount and share their experiences.
You can visit Nurtured at Home's facebook page where we celebrate all of the learning that takes place both within the home environment and around local communities.