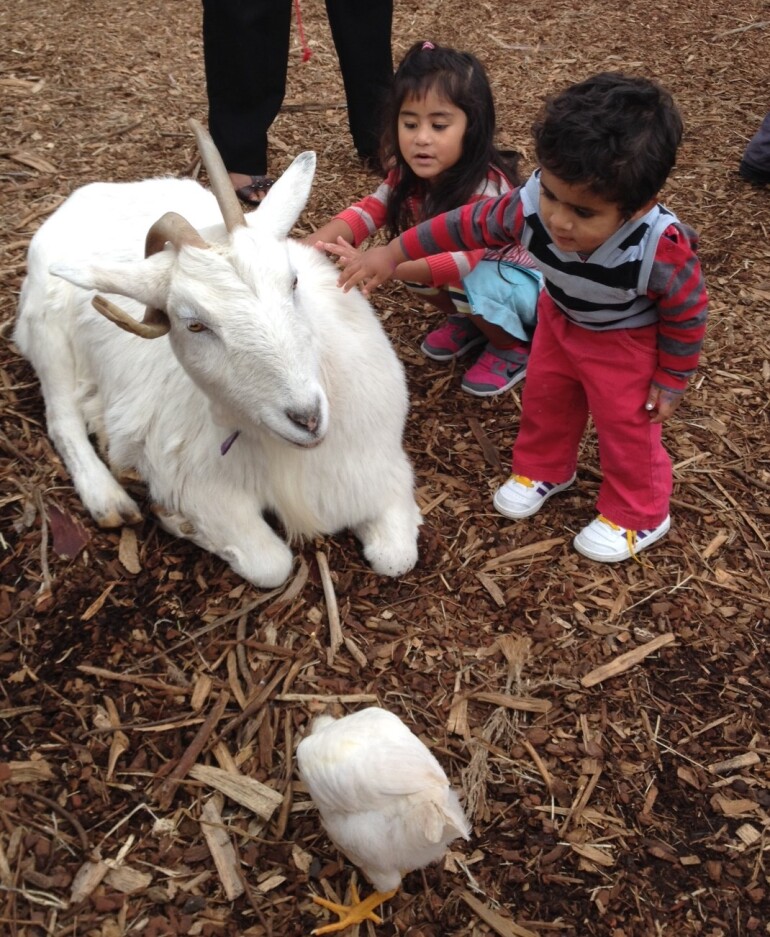 Discovery Day - Butterfly Creek
30 June 2014
Each term, Nurtured at Home organises a day for Educators, tamariki, family and whānau to discover, play and learn together. Discovery Days provide an opportunity for us to explore what our local community has to offer, fostering a sense of belonging whilst at the same time exploring, learning and having fun.
Our local community offers a range of services which we encourage children and Educators to explore, fostering in children a lifelong love of learning. Community services such as the local library, community centre, and sports and recreation facilities provide a sense of belonging and offer children the opportunity to engage with others within the local community. In addition to this, Auckland has a range of significant cultural sites, historical learning centres such as The Auckland Museum and Motat, and many beautiful recreational parks for us to learn about and discover together.
This term, we visited Butterfly Creek. This provided opportunities for children to explore and wonder at the natural life cycle of the butterfly. We also had the opportunity to get up-close to domesticated animals such as goats, rabbits and sheep. Then it was on to visit dinosaur replicas and marvel at the scale and size of these now extinct species. The day provided a sense of wonderment in our tamariki as they discovered the natural world around them, sharing their thoughts and ideas as they learnt about life cycles and nurturing animals.