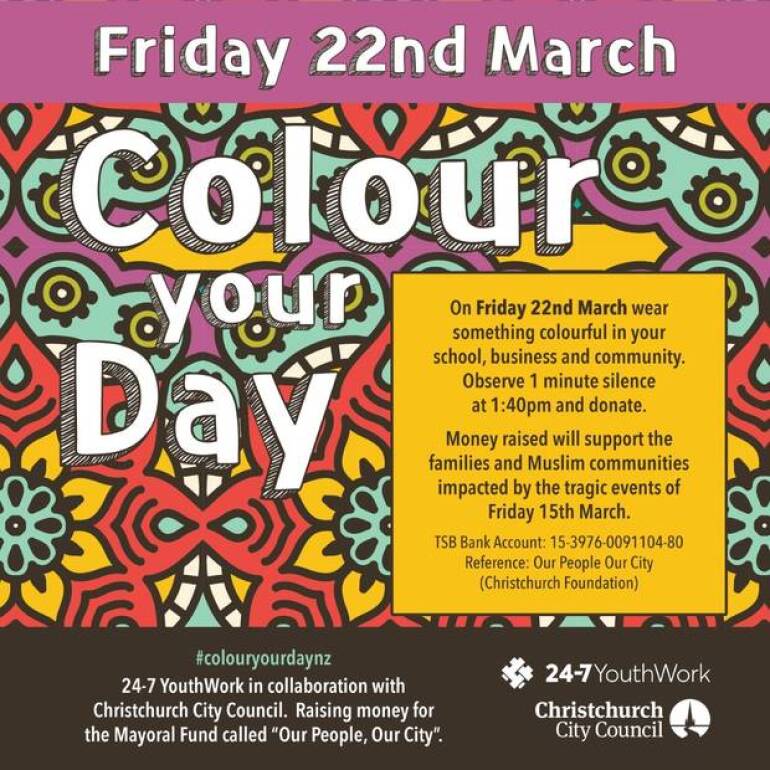 Colour Your Day
22 March 2019
Following the distressing events in Christchurch on Friday 15th March, we wanted to check in with our community. To all of our employees, Educators, families and children in care - if you require support, please don't hesitate to contact us.
The Ministry of Health has released the following information:
If over the following days and weeks, distress or stress symptoms are escalating, or you feel you are not coping, early access to help and professional support is important. Your GP is a good starting point, or for support with grief, anxiety, distress or mental wellbeing, you can call or text 1737 – free, anytime, 24 hours a day, 7 days a week - to talk it through with a trained counsellor.
The Ministry of Health has developed two resources with 1737 to assist those with mental distress as a result of the traumatic event in Christchurch. Visit this link to find more information which includes how to support children after a traumatic event.
https://www.health.govt.nz/our-work/mental-health-and-addictions/mental-health/mental-health-advice-coping-after-traumatic-event?fbclid=IwAR0CznE-_z2YPyH0kLg2b2LSS8yg73HWkkNiJjOWj5PYG7TuHfzvEeKeXqI
Today our employees will be commemorating with "Colour Your Day", taking a moment to remember those families directly affected by the traumatic events, and we are making a donation to the fundraising account. Nurtured at Home has also made a generous donation to St John Ambulance and we would like to acknowledge the amazing work that all emergency services have done to support the New Zealand Police over this time.