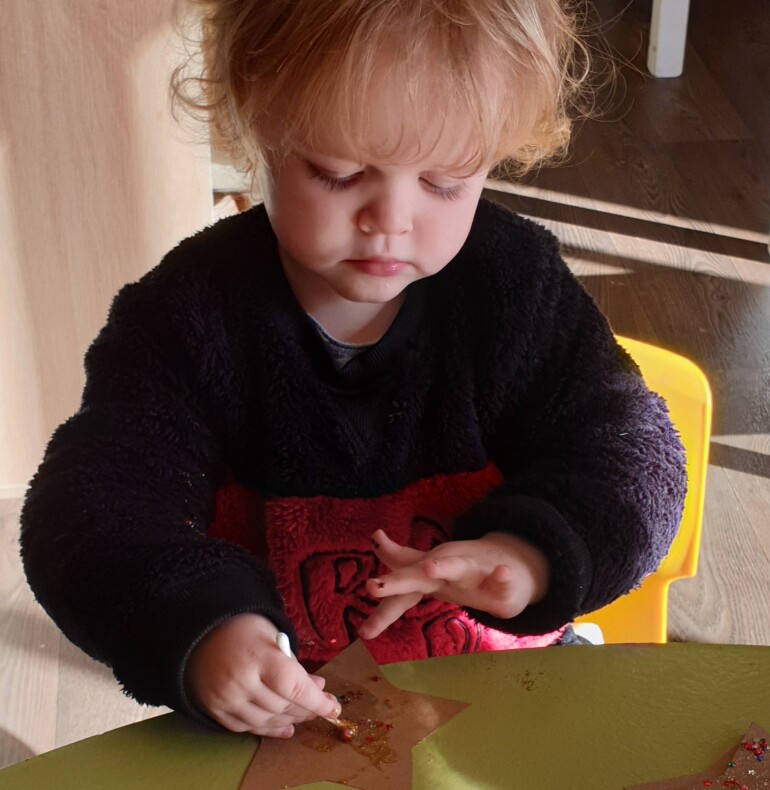 Children's Learning Dispositions
4 November 2019
The following information has been taken from Te Whāriki and helps us to understand how a child's knowledge, skills and attitudes combine as dispositions, which are tendencies to respond to situations in particular ways. Within each home, Educators value a child's learning dispositions and encourage these as they play and learn.
Knowledge - children construct knowledge as they make meaning of their world. Knowledge is cultural, social and material.
Skills – are what children can do; they are what make interaction in and with the world possible.
Attitudes – children's attitudes are viewpoints or positions that reflect their values of beliefs.
Many dispositions have been identified as valuable for supporting lifelong learning; these are termed learning dispositions. Learning dispositions associated with Te Whāriki include:
Courage and curiosity (taking an interest)
Trust and playfulness (being involved)
Perseverance (persisting with difficulty, challenge and uncertainty)
Confidence (expressing a point of view or feeling)
Responsibility (taking responsibility)
Other learning dispositions include reciprocity, creativity, imagination and resilience.
Cultural beliefs influence which learning dispositions are valued and how. Te Whatu Pōkeka highlights rangatiratanga, whakatoi, manaakitanga and aroha as learning dispositions that are valued in te ao Māori. Others include hūmārie and whakahi.
Learning dispositions necessarily incorporate a 'ready, willing and able' element. Being 'ready' means having the inclination, being 'willing' means having sensitivity to time and place, and being 'able' means having the necessary knowledge and skills. Learning dispositions enable children to construct learner identities that travel with them into new contexts and across time, in this way supporting lifelong learning.
Working theories are the evolving ideas and understandings that children develop as they use their existing knowledge to try to make sense of new experiences. Children are most likely to generate and refine working theories in learning environments where uncertainty is valued, inquiry is modelled, and making meaning is the goal.
Learning dispositions and working theories are closely interwoven. For example, the disposition to be curious involves having the inclination and skills to inquire into and puzzle over ideas and events. These inquiries will often lead to the development of working theories.
Te Whāriki makes specific note that kaiako will prioritise the development of children's learning dispositions and working theories because these enable learning across the whole curriculum.
This month, all Educators receive a resource that visually shows tamariki involved in play within a homebased context and what learning dispositions they may be showing us. When we can see a developing disposition, we can use this language in the documentation and assessment of children's learning.