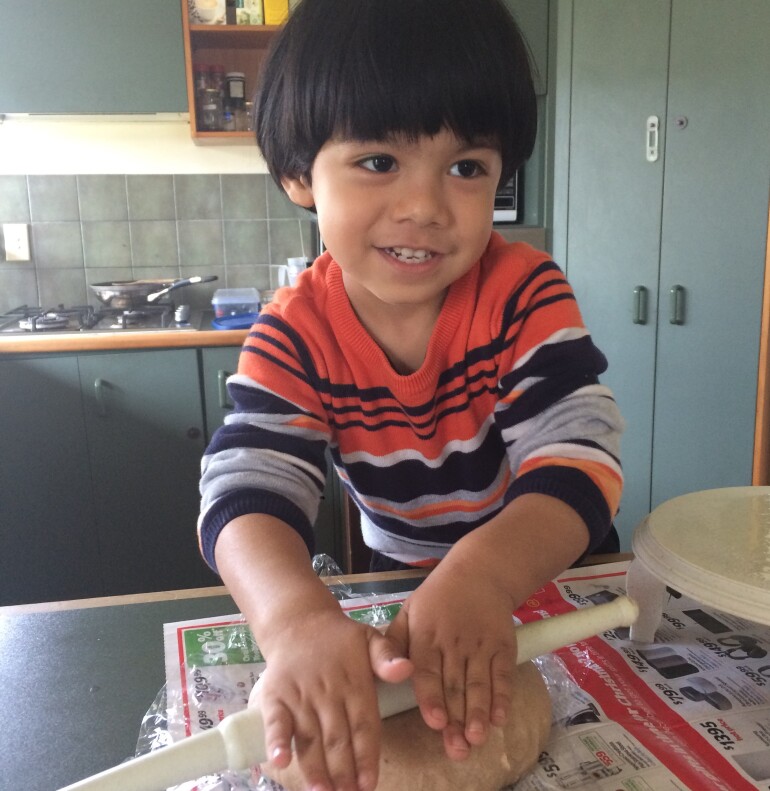 Baking
2 July 2019
Baking with children is a socially interactive experience, as children gain valuable life skills. As adults, we guide, support, and explain each step of the process so that children can gain knowledge and experience of following steps in a specific order to create a determined outcome.
Throughout the baking process, children are gaining an understanding of the following concepts:
Maths – measuring teaches them about fractions; while cutting the cake into slices, teaches them about dividing.

Science – the process of cooking is a series of chemical reactions that turn separate ingredients into a cohesive, edible dish.

Reading skills – improve comprehension and vocabulary as children follow instructions.
Teamwork – working together and building relationships to create food.
Curiosity – baking will encourage scientific curiosity, for example encouraging children to question why the cake rises.
Develop patience – follow the recipe step-by-step, and wait for the results.
Project work – from shopping for the ingredients through to baking, cleaning and finally sampling the baked goods will teach children the value of completing a project.
Life skills - cultivating an understanding hygiene and food safety, where food comes from, healthy eating options, and what to look for on labels.
Once the baking is complete, involve children in the clean-up also. This is part of the whole process, and is a valuable learning experience as children understand about setting up and packing up the activity.
Safety in the kitchen is essential, and constant supervision is required. Ensure the area is clear and set up for the purposes of baking and that children are aware of the oven, elements and any other potential risks.
Remember to have everyone wash their hands before starting to promote good hygiene practice.
Resource:
One of the ways we can support children with this process is to also make it visual. For example, we might print out photos of the process, along with simple measuring and mixing instructions, in the format of A5 cards. These cards can then be arranged in the appropriate order starting with the ingredients on the first card, and the utensils, bowls, and measuring cups/spoons needed on the second card, followed by the step-by-step process of measuring, mixing and creating. This is an easy-to-read way for children to think about what comes next and what this will look like.