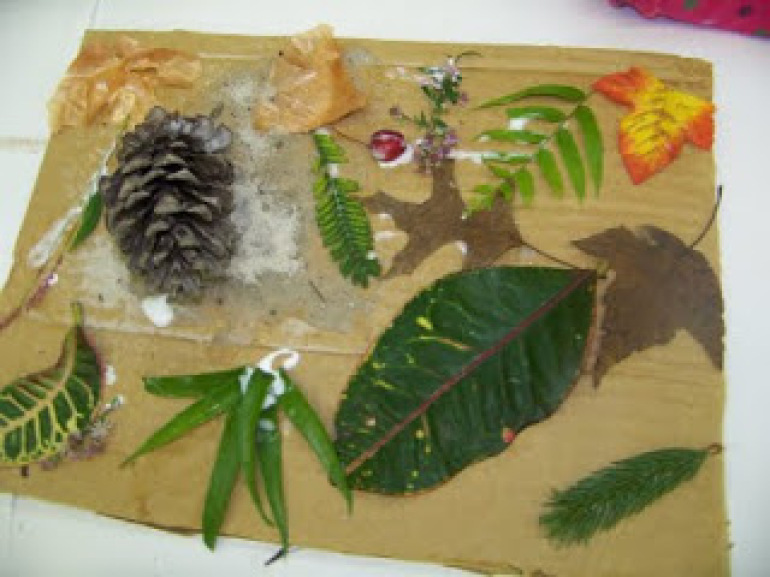 Growing Young Minds
15 May 2014
Autumn Foraging
Autumn is a great season for going on walks to your local park, and talking with children about how the season is changing, what happens in Autumn, and what comes next.
It's also a great opportunity to go hunting, foraging and collecting. Take a small bag for each child (reusable plastic or paper bag) so that they can gather and collect sticks, leaves, pinecones and anything else that has dropped to the ground.
Back at home, these natural resources can be used in a variety of ways:
Natural resources make great collage items – use the PVA glue we provide so that children can create their own unique piece of art.
Place leaves under a piece of paper and use a crayon to rub across the top of the paper to create leaf designs.
Collect some small twigs, secure in a pot, and then tie some of your natural collection to the branches – creating your own unique autumn tree.
You could also place a small amount of playdough in the bottom of a clean, recyclable yoghurt pottle and then press twigs, leaves, and other natural resources into the playdough to create your own Autumn garden. Here's our playdough recipe:
Playdough:
2 cups of plain flour
1 cup of salt
4 teaspoons of cream of tartar
2 tablespoons of oil
2 cups of hot water
Food colouring
Mix together the hot water and salt, heat in the microwave or on the stove until boiling. Then add the cream of tartar, oil and colouring. Pour this mixture into the flour and knead until smooth.