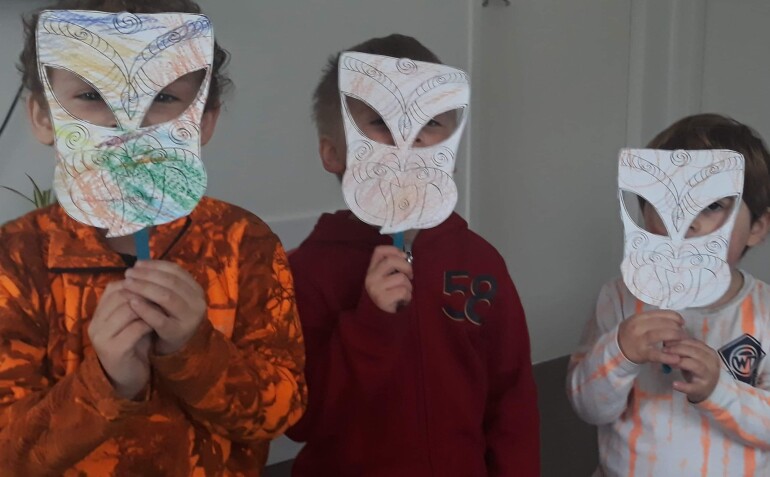 Art, Music, Dance and Drama - making it fun!
18 June 2023
Tamariki (children) can express their feelings and ideas through art, music, dance, and drama. Music, dance, drama, and art activities are great ways to help your child learn about their home language and culture.
Our Educators/Nannies are full of ideas and materials that will spark your child's imagination. These could include dress-up materials, musical instruments, paints, clay, playdough, wood, and collage materials. With the help of kaiako (teachers), tamariki will be able to safely use simple tools, such as scissors, saws, and hammers. The kaiako will encourage and join in with your child's creative and imaginative play.
You can do this at home, too:
Play, dance, and make up games with your child. Let them take the lead.
Encourage your child to use their imaginations – for example, by dressing up, turning household objects into things like boats, spaceships, or shops, and pretending to be sailors, astronauts, or shopkeepers. Join in with their games, even if the boat sinks and you're eaten by a crocodile!
Have fun with different art materials, like paint, chalk, crayons, clay or playdough, wool, and harakeke (flax). With your child, make a forest using twigs, soil, and leaves, or draw in the sand with sticks on the beach.
Show your child that you enjoy and appreciate their artwork by asking them about it and displaying it in your home.
Listen to music, sing, and dance together.
Make a musical instrument, for example, by putting sand or stones in a tin or plastic jar. Shake it in time to the music as you sing or dance.
This information is taken directly from Ministry of Education's Learning Together brochure. It's available in 17 different languages so if you would like a copy, please contact your Visiting Teacher.