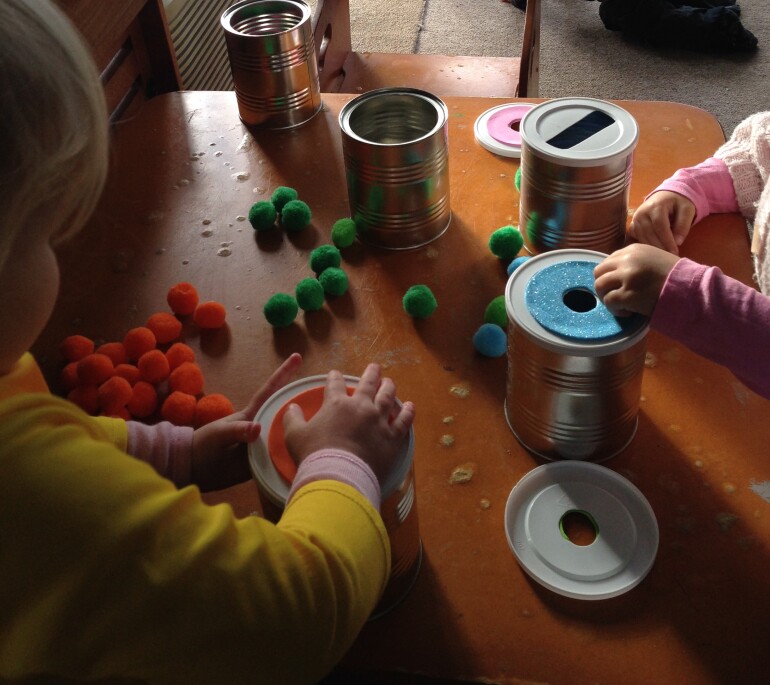 Mathematics
14 February 2019
A report by the Education Review Office (ERO) on Early Mathematics notes "There is now strong evidence that the most effective settings for young learners provide a balance between opportunities for children to benefit from teacher-initiated group work and freely chosen, yet potentially instructive, play activities. Teachers in early childhood settings need a sound understanding of mathematics to effectively capture the learning opportunities within the child's environment and make available a range of appropriate resources and purposeful and challenging activities. Using this knowledge, effective teachers provide scaffolding that extends the child's mathematical thinking while simultaneously valuing the child's contribution."
At Nurtured at Home, growing a love for mathematics in early childhood can be supported within a home environment. Throughout each day young children are using mathematical ideas and learning about concepts such as counting, measuring, sorting, patterns, numbers, shapes, size and position. To help children understand these ideas, we can support their learning by using mathematical language, such as the positional language of over, under, behind. In addition to this if we are measuring, using the language of 250ml, 10grams, 30cms etc.
When children start to learn about numbers and counting, they will often count out loud before they understand what the numbers mean. You can support their understanding by linking counting to meaningful experiences such putting on 1 t-shirt and it goes over 1 head and 2 arms - if the top has buttons, counting the buttons as you fasten them. When you're out and about in the community, look at numbers on letterboxes and ask questions such as what number comes before, and what number comes after.
Through play, we can support children to use mathematics for life-skill purposes such as preparing meals. Children may count out the placemats to set the table, the number of plates required, cutting food into halves or quarters, and placing equal portions onto a plate for everyone. The whole family can support children to learn about mathematical concepts in everyday activities such as cooking (measuring, portioning), playing sport or games (time and points), shopping (counting out items), building (measuring, matching, size and shape).
ERO also noted "When spontaneous learning is happening well, children experience a curriculum in which mathematics is included in meaningful contexts that recognise their strengths and interests and build on these. Leaders and teachers understand how to integrate mathematics into the child's interests. Teachers may also integrate mathematics into their bicultural practice, for example, learning mathematics though waiata, creating and exploring kowhaiwhai patterns and Māori carvings, and using resources that reflect the cultures of children in the centre."